Engine Water Pump-Water Pump(Standard) GATES 42048 fits 68-73 Fiat 124 1.4L-L4
| | |
| --- | --- |
| Brand/Part #: | Gates 70914662-GAT-2208-42048 |
| Location: | Southlake, Texas, US |
| Ship To Locations: | US - $7.97 Flat Rate |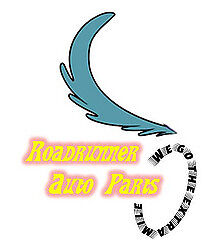 Engine Water Pump-Water Pump(Standard) GATES 42048 fits 68-73 Fiat 124 1.4L-L4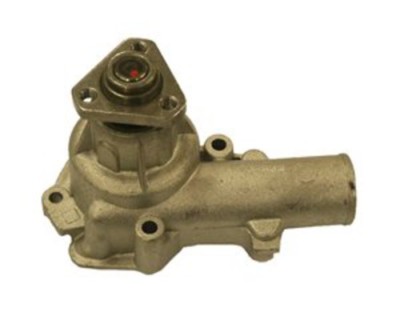 SELLER & PAYMENT INFORMATION
Seller name : roadrunner_auto_parts
See our other listings


CUSTOMER SUPPORT
If you have questions about the product or your order please contact us via eBay Messages for assistance. Thank you.

Business Hours: 8:30 AM to 5:30 PM (CST), Mon - Fri


SHIPPING & HANDLING
Shipping Service: Please refer to shipping section
Shipping Cost: Please refer to shipping section
Order Processing Time: 1 business day


Part #:
42048
ABOUT THE PART
For additional product information please refer to items specifics or contact us.
ABOUT THE SELLER
Our administrative offices are located in Texas and distribution facilities are located throughout the U.S. Your order WILL NOT SHIP FROM TEXAS. No local pickup option available. If you have a question about the compatibility of a part, please refer to the link "See compatible vehicles" to eBay's compatibility chart on the top middle of this listing; you can enter the specific details for your vehicle to determine if the part works.
RETURN POLICY
Return shipping paid by:
Buyer
Item must be returned within:
30 Days
Refund will be given as:
Money Back
WARRANTY
Warranty Duration:
Other
Warranty Type:
Manufacturer Warranty
Portions of the part information on this page have been provided by WHI Solutions, Inc. All rights reserved.
Returns Accepted: Returns Accepted
Refund will be given as: Money Back
Item must be returned within: 30 Days
Return shipping will be paid by: Buyer
Restocking Fee: No
Warranty: Other
Quantity: 1
SKU: ZW:42048
Brand: Gates
Manufacturer Part Number: 42048
Taxable: Y
National Popularity Code: D
Fitment Type: Direct Replacement
Housing: Cast Aluminum
Product Description - Short - 20: Water Pump
Other Part Number: 20622, 42048, 123-1040, AWP-1085, 237004, 942048
Number of Outlets: 1
Product Description - Invoice - 40: Water Pump
Application Summary - 240: 1973-1971 Fiat, 124, 4-Cyl. 98, Water Pump
Interchange Part Number: 50897, 252-026, T1043, PC522, 55-83157, 131-0127
SME: _2208
Life Cycle Status Code: 4
Timing Belt Driven: No
Engineering Name: Light Duty Water Pumps
Rotation of Impeller: Standard
Quantity Needed: 1;
Contents: Water Pump
Country of Origin (Primary): CN
Harmonized Tariff Code (Schedule B): 8413309090
MSDS Required Flag: N
UPC: Does not apply
SKU: 70914662-GAT-2208-42048
Engine Water Pump-Water Pump(Standard) GATES 42048 fits 68-73 Fiat 124 1.4L-L4 fits on the following vehicles. This is for your reference only, please check your auto manual to make sure it fits.
YEAR
MAKE
MODEL
TRIM
NOTES
1973
Fiat
124
Base 1.4L 1438CC 88Cu. In. l4 GAS OHV Naturally Aspirated
GAS;; Qty needed per vehicle- 1 ;[Water Pump(Standard)]
1973
Fiat
124
Base 1.4L 1438CC l4 GAS Naturally Aspirated
GAS;; Qty needed per vehicle- 1 ;[Water Pump(Standard)]
1973
Fiat
124
Base 1.6L 1592CC 97Cu. In. l4 GAS DOHC Naturally Aspirated
GAS;; Qty needed per vehicle- 1 ;[Water Pump(Standard)]
1973
Fiat
124
Base 1.6L 1608CC 98Cu. In. l4 GAS DOHC Naturally Aspirated
GAS;; Qty needed per vehicle- 1 ;[Water Pump(Standard)]
1973
Fiat
124
Base 1.6L 1608CC l4 GAS Naturally Aspirated
GAS;; Qty needed per vehicle- 1 ;[Water Pump(Standard)]
1973
Fiat
124
Base Coupe 2-Door 1.4L 1438CC 88Cu. In. l4 GAS OHV Naturally Aspirated
GAS;; Qty needed per vehicle- 1 ;[Water Pump(Standard)]
1973
Fiat
124
Base Coupe 2-Door 1.4L 1438CC l4 GAS Naturally Aspirated
GAS;; Qty needed per vehicle- 1 ;[Water Pump(Standard)]
1973
Fiat
124
Base Coupe 2-Door 1.6L 1592CC 97Cu. In. l4 GAS DOHC Naturally Aspirated
GAS;; Qty needed per vehicle- 1 ;[Water Pump(Standard)]
1973
Fiat
124
Base Coupe 2-Door 1.6L 1608CC 98Cu. In. l4 GAS DOHC Naturally Aspirated
GAS;; Qty needed per vehicle- 1 ;[Water Pump(Standard)]
1973
Fiat
124
Base Coupe 2-Door 1.6L 1608CC l4 GAS Naturally Aspirated
GAS;; Qty needed per vehicle- 1 ;[Water Pump(Standard)]
1973
Fiat
124
Base Sedan 4-Door 1.4L 1438CC 88Cu. In. l4 GAS OHV Naturally Aspirated
GAS;; Qty needed per vehicle- 1 ;[Water Pump(Standard)]
1973
Fiat
124
Base Sedan 4-Door 1.4L 1438CC l4 GAS Naturally Aspirated
GAS;; Qty needed per vehicle- 1 ;[Water Pump(Standard)]
1973
Fiat
124
Base Sedan 4-Door 1.6L 1592CC 97Cu. In. l4 GAS DOHC Naturally Aspirated
GAS;; Qty needed per vehicle- 1 ;[Water Pump(Standard)]
1973
Fiat
124
Base Sedan 4-Door 1.6L 1608CC 98Cu. In. l4 GAS DOHC Naturally Aspirated
GAS;; Qty needed per vehicle- 1 ;[Water Pump(Standard)]
1973
Fiat
124
Base Sedan 4-Door 1.6L 1608CC l4 GAS Naturally Aspirated
GAS;; Qty needed per vehicle- 1 ;[Water Pump(Standard)]
1973
Fiat
124
Base Wagon 4-Door 1.4L 1438CC 88Cu. In. l4 GAS OHV Naturally Aspirated
GAS;; Qty needed per vehicle- 1 ;[Water Pump(Standard)]
1973
Fiat
124
Base Wagon 4-Door 1.4L 1438CC l4 GAS Naturally Aspirated
GAS;; Qty needed per vehicle- 1 ;[Water Pump(Standard)]
1973
Fiat
124
Base Wagon 4-Door 1.6L 1592CC 97Cu. In. l4 GAS DOHC Naturally Aspirated
GAS;; Qty needed per vehicle- 1 ;[Water Pump(Standard)]
1973
Fiat
124
Base Wagon 4-Door 1.6L 1608CC 98Cu. In. l4 GAS DOHC Naturally Aspirated
GAS;; Qty needed per vehicle- 1 ;[Water Pump(Standard)]
1973
Fiat
124
Base Wagon 4-Door 1.6L 1608CC l4 GAS Naturally Aspirated
GAS;; Qty needed per vehicle- 1 ;[Water Pump(Standard)]
1973
Fiat
124
Spider 1.6L 1592CC 97Cu. In. l4 GAS DOHC Naturally Aspirated
GAS;; Qty needed per vehicle- 1 ;[Water Pump(Standard)]
1973
Fiat
124
Spider 1.6L 1608CC 98Cu. In. l4 GAS DOHC Naturally Aspirated
GAS;; Qty needed per vehicle- 1 ;[Water Pump(Standard)]
1973
Fiat
124
Spider 1.6L 1608CC l4 GAS Naturally Aspirated
GAS;; Qty needed per vehicle- 1 ;[Water Pump(Standard)]
1973
Fiat
124
Spider Convertible 2-Door 1.6L 1592CC 97Cu. In. l4 GAS DOHC Naturally Aspirated
GAS;; Qty needed per vehicle- 1 ;[Water Pump(Standard)]
1973
Fiat
124
Spider Convertible 2-Door 1.6L 1608CC 98Cu. In. l4 GAS DOHC Naturally Aspirated
GAS;; Qty needed per vehicle- 1 ;[Water Pump(Standard)]
1973
Fiat
124
Spider Convertible 2-Door 1.6L 1608CC l4 GAS Naturally Aspirated
GAS;; Qty needed per vehicle- 1 ;[Water Pump(Standard)]
1972
Fiat
124
Base 1.4L 1438CC 88Cu. In. l4 GAS OHV Naturally Aspirated
GAS;; Qty needed per vehicle- 1 ;[Water Pump(Standard)]
1972
Fiat
124
Base 1.4L 1438CC l4 GAS Naturally Aspirated
GAS;; Qty needed per vehicle- 1 ;[Water Pump(Standard)]
1972
Fiat
124
Base 1.6L 1592CC 97Cu. In. l4 GAS DOHC Naturally Aspirated
GAS;; Qty needed per vehicle- 1 ;[Water Pump(Standard)]
1972
Fiat
124
Base 1.6L 1608CC 98Cu. In. l4 GAS DOHC Naturally Aspirated
GAS;; Qty needed per vehicle- 1 ;[Water Pump(Standard)]
1972
Fiat
124
Base 1.6L 1608CC l4 GAS Naturally Aspirated
GAS;; Qty needed per vehicle- 1 ;[Water Pump(Standard)]
1972
Fiat
124
Base Coupe 2-Door 1.4L 1438CC 88Cu. In. l4 GAS OHV Naturally Aspirated
GAS;; Qty needed per vehicle- 1 ;[Water Pump(Standard)]
1972
Fiat
124
Base Coupe 2-Door 1.4L 1438CC l4 GAS Naturally Aspirated
GAS;; Qty needed per vehicle- 1 ;[Water Pump(Standard)]
1972
Fiat
124
Base Coupe 2-Door 1.6L 1592CC 97Cu. In. l4 GAS DOHC Naturally Aspirated
GAS;; Qty needed per vehicle- 1 ;[Water Pump(Standard)]
1972
Fiat
124
Base Coupe 2-Door 1.6L 1608CC 98Cu. In. l4 GAS DOHC Naturally Aspirated
GAS;; Qty needed per vehicle- 1 ;[Water Pump(Standard)]
1972
Fiat
124
Base Coupe 2-Door 1.6L 1608CC l4 GAS Naturally Aspirated
GAS;; Qty needed per vehicle- 1 ;[Water Pump(Standard)]
1972
Fiat
124
Base Sedan 4-Door 1.4L 1438CC 88Cu. In. l4 GAS OHV Naturally Aspirated
GAS;; Qty needed per vehicle- 1 ;[Water Pump(Standard)]
1972
Fiat
124
Base Sedan 4-Door 1.4L 1438CC l4 GAS Naturally Aspirated
GAS;; Qty needed per vehicle- 1 ;[Water Pump(Standard)]
1972
Fiat
124
Base Sedan 4-Door 1.6L 1592CC 97Cu. In. l4 GAS DOHC Naturally Aspirated
GAS;; Qty needed per vehicle- 1 ;[Water Pump(Standard)]
1972
Fiat
124
Base Sedan 4-Door 1.6L 1608CC 98Cu. In. l4 GAS DOHC Naturally Aspirated
GAS;; Qty needed per vehicle- 1 ;[Water Pump(Standard)]
1972
Fiat
124
Base Sedan 4-Door 1.6L 1608CC l4 GAS Naturally Aspirated
GAS;; Qty needed per vehicle- 1 ;[Water Pump(Standard)]
1972
Fiat
124
Base Wagon 4-Door 1.4L 1438CC 88Cu. In. l4 GAS OHV Naturally Aspirated
GAS;; Qty needed per vehicle- 1 ;[Water Pump(Standard)]
1972
Fiat
124
Base Wagon 4-Door 1.4L 1438CC l4 GAS Naturally Aspirated
GAS;; Qty needed per vehicle- 1 ;[Water Pump(Standard)]
1972
Fiat
124
Base Wagon 4-Door 1.6L 1592CC 97Cu. In. l4 GAS DOHC Naturally Aspirated
GAS;; Qty needed per vehicle- 1 ;[Water Pump(Standard)]
1972
Fiat
124
Base Wagon 4-Door 1.6L 1608CC 98Cu. In. l4 GAS DOHC Naturally Aspirated
GAS;; Qty needed per vehicle- 1 ;[Water Pump(Standard)]
1972
Fiat
124
Base Wagon 4-Door 1.6L 1608CC l4 GAS Naturally Aspirated
GAS;; Qty needed per vehicle- 1 ;[Water Pump(Standard)]
1972
Fiat
124
Spider 1.6L 1592CC 97Cu. In. l4 GAS DOHC Naturally Aspirated
GAS;; Qty needed per vehicle- 1 ;[Water Pump(Standard)]
1972
Fiat
124
Spider 1.6L 1608CC 98Cu. In. l4 GAS DOHC Naturally Aspirated
GAS;; Qty needed per vehicle- 1 ;[Water Pump(Standard)]
1972
Fiat
124
Spider 1.6L 1608CC l4 GAS Naturally Aspirated
GAS;; Qty needed per vehicle- 1 ;[Water Pump(Standard)]
1972
Fiat
124
Spider Convertible 2-Door 1.6L 1592CC 97Cu. In. l4 GAS DOHC Naturally Aspirated
GAS;; Qty needed per vehicle- 1 ;[Water Pump(Standard)]
1972
Fiat
124
Spider Convertible 2-Door 1.6L 1608CC 98Cu. In. l4 GAS DOHC Naturally Aspirated
GAS;; Qty needed per vehicle- 1 ;[Water Pump(Standard)]
1972
Fiat
124
Spider Convertible 2-Door 1.6L 1608CC l4 GAS Naturally Aspirated
GAS;; Qty needed per vehicle- 1 ;[Water Pump(Standard)]
1971
Fiat
124
Base 1.4L 1438CC 88Cu. In. l4 GAS DOHC Naturally Aspirated
GAS;; Qty needed per vehicle- 1 ;[Water Pump(Standard)]
1971
Fiat
124
Base 1.4L 1438CC 88Cu. In. l4 GAS OHV Naturally Aspirated
GAS;; Qty needed per vehicle- 1 ;[Water Pump(Standard)]
1971
Fiat
124
Base 1.4L 1438CC l4 GAS Naturally Aspirated
GAS;; Qty needed per vehicle- 1 ;[Water Pump(Standard)]
1971
Fiat
124
Base 1.6L 1608CC 98Cu. In. l4 GAS DOHC Naturally Aspirated
GAS;; Qty needed per vehicle- 1 ;[Water Pump(Standard)]
1971
Fiat
124
Base 1.6L 1608CC l4 GAS Naturally Aspirated
GAS;; Qty needed per vehicle- 1 ;[Water Pump(Standard)]
1971
Fiat
124
Base Coupe 2-Door 1.4L 1438CC 88Cu. In. l4 GAS DOHC Naturally Aspirated
GAS;; Qty needed per vehicle- 1 ;[Water Pump(Standard)]
1971
Fiat
124
Base Coupe 2-Door 1.4L 1438CC 88Cu. In. l4 GAS OHV Naturally Aspirated
GAS;; Qty needed per vehicle- 1 ;[Water Pump(Standard)]
1971
Fiat
124
Base Coupe 2-Door 1.4L 1438CC l4 GAS Naturally Aspirated
GAS;; Qty needed per vehicle- 1 ;[Water Pump(Standard)]
1971
Fiat
124
Base Coupe 2-Door 1.6L 1608CC 98Cu. In. l4 GAS DOHC Naturally Aspirated
GAS;; Qty needed per vehicle- 1 ;[Water Pump(Standard)]
1971
Fiat
124
Base Coupe 2-Door 1.6L 1608CC l4 GAS Naturally Aspirated
GAS;; Qty needed per vehicle- 1 ;[Water Pump(Standard)]
1971
Fiat
124
Base Sedan 4-Door 1.4L 1438CC 88Cu. In. l4 GAS DOHC Naturally Aspirated
GAS;; Qty needed per vehicle- 1 ;[Water Pump(Standard)]
1971
Fiat
124
Base Sedan 4-Door 1.4L 1438CC 88Cu. In. l4 GAS OHV Naturally Aspirated
GAS;; Qty needed per vehicle- 1 ;[Water Pump(Standard)]
1971
Fiat
124
Base Sedan 4-Door 1.4L 1438CC l4 GAS Naturally Aspirated
GAS;; Qty needed per vehicle- 1 ;[Water Pump(Standard)]
1971
Fiat
124
Base Sedan 4-Door 1.6L 1608CC 98Cu. In. l4 GAS DOHC Naturally Aspirated
GAS;; Qty needed per vehicle- 1 ;[Water Pump(Standard)]
1971
Fiat
124
Base Sedan 4-Door 1.6L 1608CC l4 GAS Naturally Aspirated
GAS;; Qty needed per vehicle- 1 ;[Water Pump(Standard)]
1971
Fiat
124
Base Wagon 4-Door 1.4L 1438CC 88Cu. In. l4 GAS DOHC Naturally Aspirated
GAS;; Qty needed per vehicle- 1 ;[Water Pump(Standard)]
1971
Fiat
124
Base Wagon 4-Door 1.4L 1438CC 88Cu. In. l4 GAS OHV Naturally Aspirated
GAS;; Qty needed per vehicle- 1 ;[Water Pump(Standard)]
1971
Fiat
124
Base Wagon 4-Door 1.4L 1438CC l4 GAS Naturally Aspirated
GAS;; Qty needed per vehicle- 1 ;[Water Pump(Standard)]
1971
Fiat
124
Base Wagon 4-Door 1.6L 1608CC 98Cu. In. l4 GAS DOHC Naturally Aspirated
GAS;; Qty needed per vehicle- 1 ;[Water Pump(Standard)]
1971
Fiat
124
Base Wagon 4-Door 1.6L 1608CC l4 GAS Naturally Aspirated
GAS;; Qty needed per vehicle- 1 ;[Water Pump(Standard)]
1971
Fiat
124
Spider 1.4L 1438CC 88Cu. In. l4 GAS DOHC Naturally Aspirated
GAS;; Qty needed per vehicle- 1 ;[Water Pump(Standard)]
1971
Fiat
124
Spider 1.4L 1438CC l4 GAS Naturally Aspirated
GAS;; Qty needed per vehicle- 1 ;[Water Pump(Standard)]
1971
Fiat
124
Spider 1.6L 1608CC 98Cu. In. l4 GAS DOHC Naturally Aspirated
GAS;; Qty needed per vehicle- 1 ;[Water Pump(Standard)]
1971
Fiat
124
Spider 1.6L 1608CC l4 GAS Naturally Aspirated
GAS;; Qty needed per vehicle- 1 ;[Water Pump(Standard)]
1971
Fiat
124
Spider Convertible 2-Door 1.4L 1438CC 88Cu. In. l4 GAS DOHC Naturally Aspirated
GAS;; Qty needed per vehicle- 1 ;[Water Pump(Standard)]
1971
Fiat
124
Spider Convertible 2-Door 1.4L 1438CC l4 GAS Naturally Aspirated
GAS;; Qty needed per vehicle- 1 ;[Water Pump(Standard)]
1971
Fiat
124
Spider Convertible 2-Door 1.6L 1608CC 98Cu. In. l4 GAS DOHC Naturally Aspirated
GAS;; Qty needed per vehicle- 1 ;[Water Pump(Standard)]
1971
Fiat
124
Spider Convertible 2-Door 1.6L 1608CC l4 GAS Naturally Aspirated
GAS;; Qty needed per vehicle- 1 ;[Water Pump(Standard)]
1970
Fiat
124
Base 1.4L 1438CC 88Cu. In. l4 GAS DOHC Naturally Aspirated
GAS, Sedan;GAS, Wagon;; Qty needed per vehicle- 1 ;[Water Pump(Standard)]
1970
Fiat
124
Base 1.4L 1438CC 88Cu. In. l4 GAS OHV Naturally Aspirated
GAS, Sedan;GAS, Wagon;; Qty needed per vehicle- 1 ;[Water Pump(Standard)]
1970
Fiat
124
Base 1.4L 1438CC l4 GAS Naturally Aspirated
GAS, Sedan;GAS, Wagon;; Qty needed per vehicle- 1 ;[Water Pump(Standard)]
1970
Fiat
124
Base Coupe 2-Door 1.4L 1438CC 88Cu. In. l4 GAS DOHC Naturally Aspirated
GAS, Sedan;GAS, Wagon;; Qty needed per vehicle- 1 ;[Water Pump(Standard)]
1970
Fiat
124
Base Coupe 2-Door 1.4L 1438CC 88Cu. In. l4 GAS OHV Naturally Aspirated
GAS, Sedan;GAS, Wagon;; Qty needed per vehicle- 1 ;[Water Pump(Standard)]
1970
Fiat
124
Base Coupe 2-Door 1.4L 1438CC l4 GAS Naturally Aspirated
GAS, Sedan;GAS, Wagon;; Qty needed per vehicle- 1 ;[Water Pump(Standard)]
1970
Fiat
124
Spider 1.4L 1438CC 88Cu. In. l4 GAS DOHC Naturally Aspirated
GAS, Sedan;GAS, Wagon;; Qty needed per vehicle- 1 ;[Water Pump(Standard)]
1970
Fiat
124
Spider 1.4L 1438CC l4 GAS Naturally Aspirated
GAS, Sedan;GAS, Wagon;; Qty needed per vehicle- 1 ;[Water Pump(Standard)]
1970
Fiat
124
Spider Convertible 2-Door 1.4L 1438CC 88Cu. In. l4 GAS DOHC Naturally Aspirated
GAS, Sedan;GAS, Wagon;; Qty needed per vehicle- 1 ;[Water Pump(Standard)]
1970
Fiat
124
Spider Convertible 2-Door 1.4L 1438CC l4 GAS Naturally Aspirated
GAS, Sedan;GAS, Wagon;; Qty needed per vehicle- 1 ;[Water Pump(Standard)]
1969
Fiat
124
Base 1.2L 1197CC 73Cu. In. l4 GAS OHV Naturally Aspirated
GAS;; Qty needed per vehicle- 1 ;[Water Pump(Standard)]
1969
Fiat
124
Base 1.2L 1197CC l4 GAS Naturally Aspirated
GAS;; Qty needed per vehicle- 1 ;[Water Pump(Standard)]
1969
Fiat
124
Base 1.4L 1438CC 88Cu. In. l4 GAS DOHC Naturally Aspirated
GAS, Sedan;GAS, Wagon;; Qty needed per vehicle- 1 ;[Water Pump(Standard)]
1969
Fiat
124
Base 1.4L 1438CC l4 GAS Naturally Aspirated
GAS, Sedan;GAS, Wagon;; Qty needed per vehicle- 1 ;[Water Pump(Standard)]
1969
Fiat
124
Base Coupe 2-Door 1.2L 1197CC 73Cu. In. l4 GAS OHV Naturally Aspirated
GAS;; Qty needed per vehicle- 1 ;[Water Pump(Standard)]
1969
Fiat
124
Base Coupe 2-Door 1.2L 1197CC l4 GAS Naturally Aspirated
GAS;; Qty needed per vehicle- 1 ;[Water Pump(Standard)]
1969
Fiat
124
Base Coupe 2-Door 1.4L 1438CC 88Cu. In. l4 GAS DOHC Naturally Aspirated
GAS, Sedan;GAS, Wagon;; Qty needed per vehicle- 1 ;[Water Pump(Standard)]
1969
Fiat
124
Base Coupe 2-Door 1.4L 1438CC l4 GAS Naturally Aspirated
GAS, Sedan;GAS, Wagon;; Qty needed per vehicle- 1 ;[Water Pump(Standard)]
1969
Fiat
124
Base Sedan 4-Door 1.2L 1197CC 73Cu. In. l4 GAS OHV Naturally Aspirated
GAS;; Qty needed per vehicle- 1 ;[Water Pump(Standard)]
1969
Fiat
124
Base Sedan 4-Door 1.2L 1197CC l4 GAS Naturally Aspirated
GAS;; Qty needed per vehicle- 1 ;[Water Pump(Standard)]
1969
Fiat
124
Base Sedan 4-Door 1.4L 1438CC 88Cu. In. l4 GAS DOHC Naturally Aspirated
GAS, Sedan;GAS, Wagon;; Qty needed per vehicle- 1 ;[Water Pump(Standard)]
1969
Fiat
124
Base Sedan 4-Door 1.4L 1438CC l4 GAS Naturally Aspirated
GAS, Sedan;GAS, Wagon;; Qty needed per vehicle- 1 ;[Water Pump(Standard)]
1969
Fiat
124
Base Wagon 4-Door 1.2L 1197CC 73Cu. In. l4 GAS OHV Naturally Aspirated
GAS;; Qty needed per vehicle- 1 ;[Water Pump(Standard)]
1969
Fiat
124
Base Wagon 4-Door 1.2L 1197CC l4 GAS Naturally Aspirated
GAS;; Qty needed per vehicle- 1 ;[Water Pump(Standard)]
1969
Fiat
124
Base Wagon 4-Door 1.4L 1438CC 88Cu. In. l4 GAS DOHC Naturally Aspirated
GAS, Sedan;GAS, Wagon;; Qty needed per vehicle- 1 ;[Water Pump(Standard)]
1969
Fiat
124
Base Wagon 4-Door 1.4L 1438CC l4 GAS Naturally Aspirated
GAS, Sedan;GAS, Wagon;; Qty needed per vehicle- 1 ;[Water Pump(Standard)]
1969
Fiat
124
Spider 1.4L 1438CC 88Cu. In. l4 GAS DOHC Naturally Aspirated
GAS, Sedan;GAS, Wagon;; Qty needed per vehicle- 1 ;[Water Pump(Standard)]
1969
Fiat
124
Spider 1.4L 1438CC l4 GAS Naturally Aspirated
GAS, Sedan;GAS, Wagon;; Qty needed per vehicle- 1 ;[Water Pump(Standard)]
1969
Fiat
124
Spider Convertible 2-Door 1.4L 1438CC 88Cu. In. l4 GAS DOHC Naturally Aspirated
GAS, Sedan;GAS, Wagon;; Qty needed per vehicle- 1 ;[Water Pump(Standard)]
1969
Fiat
124
Spider Convertible 2-Door 1.4L 1438CC l4 GAS Naturally Aspirated
GAS, Sedan;GAS, Wagon;; Qty needed per vehicle- 1 ;[Water Pump(Standard)]
1968
Fiat
124
Base 1.2L 1197CC 73Cu. In. l4 GAS OHV Naturally Aspirated
GAS;; Qty needed per vehicle- 1 ;[Water Pump(Standard)]
1968
Fiat
124
Base 1.2L 1197CC l4 GAS Naturally Aspirated
GAS;; Qty needed per vehicle- 1 ;[Water Pump(Standard)]
1968
Fiat
124
Base 1.4L 1438CC 88Cu. In. l4 GAS DOHC Naturally Aspirated
GAS, Sedan;GAS, Wagon;; Qty needed per vehicle- 1 ;[Water Pump(Standard)]
1968
Fiat
124
Base 1.4L 1438CC l4 GAS Naturally Aspirated
GAS, Sedan;GAS, Wagon;; Qty needed per vehicle- 1 ;[Water Pump(Standard)]
1968
Fiat
124
Base Coupe 2-Door 1.2L 1197CC 73Cu. In. l4 GAS OHV Naturally Aspirated
GAS;; Qty needed per vehicle- 1 ;[Water Pump(Standard)]
1968
Fiat
124
Base Coupe 2-Door 1.2L 1197CC l4 GAS Naturally Aspirated
GAS;; Qty needed per vehicle- 1 ;[Water Pump(Standard)]
1968
Fiat
124
Base Coupe 2-Door 1.4L 1438CC 88Cu. In. l4 GAS DOHC Naturally Aspirated
GAS, Sedan;GAS, Wagon;; Qty needed per vehicle- 1 ;[Water Pump(Standard)]
1968
Fiat
124
Base Coupe 2-Door 1.4L 1438CC l4 GAS Naturally Aspirated
GAS, Sedan;GAS, Wagon;; Qty needed per vehicle- 1 ;[Water Pump(Standard)]
1968
Fiat
124
Base Sedan 4-Door 1.2L 1197CC 73Cu. In. l4 GAS OHV Naturally Aspirated
GAS;; Qty needed per vehicle- 1 ;[Water Pump(Standard)]
1968
Fiat
124
Base Sedan 4-Door 1.2L 1197CC l4 GAS Naturally Aspirated
GAS;; Qty needed per vehicle- 1 ;[Water Pump(Standard)]
1968
Fiat
124
Base Sedan 4-Door 1.4L 1438CC 88Cu. In. l4 GAS DOHC Naturally Aspirated
GAS, Sedan;GAS, Wagon;; Qty needed per vehicle- 1 ;[Water Pump(Standard)]
1968
Fiat
124
Base Sedan 4-Door 1.4L 1438CC l4 GAS Naturally Aspirated
GAS, Sedan;GAS, Wagon;; Qty needed per vehicle- 1 ;[Water Pump(Standard)]
1968
Fiat
124
Base Wagon 4-Door 1.2L 1197CC 73Cu. In. l4 GAS OHV Naturally Aspirated
GAS;; Qty needed per vehicle- 1 ;[Water Pump(Standard)]
1968
Fiat
124
Base Wagon 4-Door 1.2L 1197CC l4 GAS Naturally Aspirated
GAS;; Qty needed per vehicle- 1 ;[Water Pump(Standard)]
1968
Fiat
124
Base Wagon 4-Door 1.4L 1438CC 88Cu. In. l4 GAS DOHC Naturally Aspirated
GAS, Sedan;GAS, Wagon;; Qty needed per vehicle- 1 ;[Water Pump(Standard)]
1968
Fiat
124
Base Wagon 4-Door 1.4L 1438CC l4 GAS Naturally Aspirated
GAS, Sedan;GAS, Wagon;; Qty needed per vehicle- 1 ;[Water Pump(Standard)]
1968
Fiat
124
Spider 1.4L 1438CC 88Cu. In. l4 GAS DOHC Naturally Aspirated
GAS, Sedan;GAS, Wagon;; Qty needed per vehicle- 1 ;[Water Pump(Standard)]
1968
Fiat
124
Spider 1.4L 1438CC l4 GAS Naturally Aspirated
GAS, Sedan;GAS, Wagon;; Qty needed per vehicle- 1 ;[Water Pump(Standard)]
1968
Fiat
124
Spider Convertible 2-Door 1.4L 1438CC 88Cu. In. l4 GAS DOHC Naturally Aspirated
GAS, Sedan;GAS, Wagon;; Qty needed per vehicle- 1 ;[Water Pump(Standard)]
1968
Fiat
124
Spider Convertible 2-Door 1.4L 1438CC l4 GAS Naturally Aspirated
GAS, Sedan;GAS, Wagon;; Qty needed per vehicle- 1 ;[Water Pump(Standard)]
1967
Fiat
124
Base 1.2L 1197CC 73Cu. In. l4 GAS OHV Naturally Aspirated
GAS;; Qty needed per vehicle- 1 ;[Water Pump(Standard)]
1967
Fiat
124
Base 1.2L 1197CC l4 GAS Naturally Aspirated
GAS;; Qty needed per vehicle- 1 ;[Water Pump(Standard)]
1967
Fiat
124
Base Sedan 4-Door 1.2L 1197CC 73Cu. In. l4 GAS OHV Naturally Aspirated
GAS;; Qty needed per vehicle- 1 ;[Water Pump(Standard)]
1967
Fiat
124
Base Sedan 4-Door 1.2L 1197CC l4 GAS Naturally Aspirated
GAS;; Qty needed per vehicle- 1 ;[Water Pump(Standard)]
1967
Fiat
124
Base Wagon 4-Door 1.2L 1197CC 73Cu. In. l4 GAS OHV Naturally Aspirated
GAS;; Qty needed per vehicle- 1 ;[Water Pump(Standard)]
1967
Fiat
124
Base Wagon 4-Door 1.2L 1197CC l4 GAS Naturally Aspirated
GAS;; Qty needed per vehicle- 1 ;[Water Pump(Standard)]